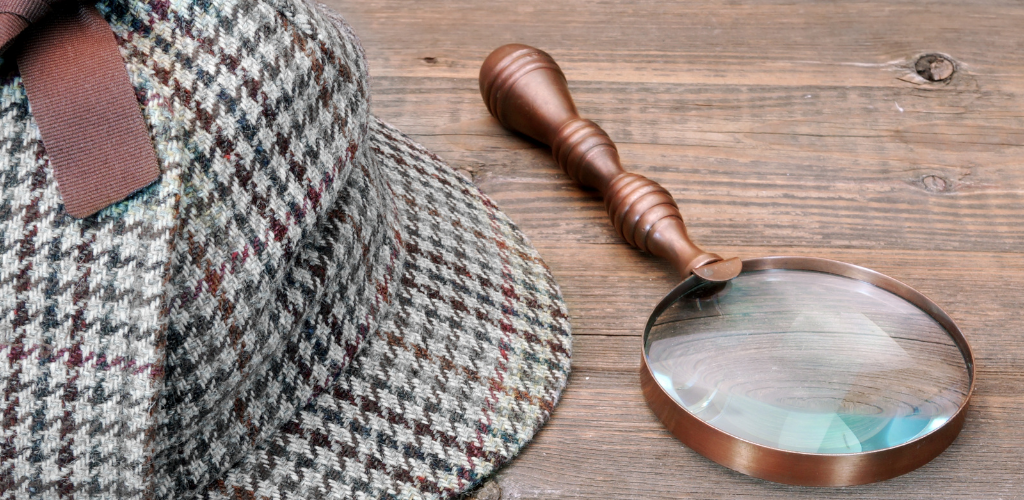 October Murder Mystery Weekend
Horror at the Halloween Hop
October 29 - 31, 2021
An eccentric owner of a jet manufacturing company called Ultra-Fast-Ovations, is throwing a Halloweekend birthday gala for his daughter Layla, and you are all cordially invited to attend. Pay no mind to the rumors you hear about UFO's & Vampires flying and creeping about, just grease back your hair, or put on your Capri's and mark your calendar for the time of your life. You'll be taking a trip be back in time to the year 1955 when Doo-Wop music, greasers & beehive hairdo's were all the rage. This is the ideal way to spend Halloween weekend where you will be immersed in the performance with zany & over-the-top characters as if you were watching a movie unfold in front of your eyes, but you're smack dab in the middle of it. You'll be sworn in as special investigators just in case trouble should arise from the shadows and commit a crime.

Package includes:
2-Night Accommodations
A Full interactive mystery Performance
Friday - Appetizer & Dinner including Soft Drinks
Saturday - Breakfast, Lunch and Dinner
Sunday - Breakfast with the final act of play
Prizes will be awarded for:
*Best Dressed 1950s Friday evening
*The Talent Contest on Saturday Afternoon before Clue Hunt,
*Best Halloween Costumes Saturday Night
*The Talent Contest on Saturday Afternoon before Clue Hunt
*Grand prize for solving the mystery of, HORROR AT THE HALLOWEEN HOP!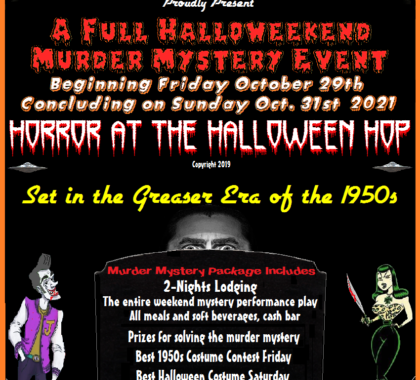 Solve the Mystery
Book your stay now an join us in this spectacular event!
419-836-1466
Full payment is due at the time of reservation.
Cancellations will be accepted with a full refund, less a $30 cancellation fee up to 2 weeks before the event.