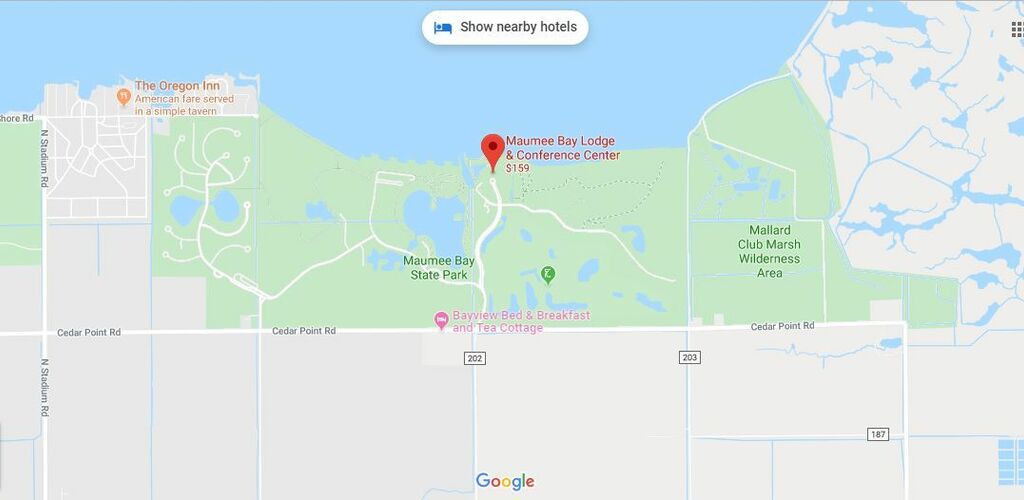 Experience our Park and Communities!
Does your family like to stay busy with fun activities during vacation? We want to help you to have EXPERIENCES while you're here; making memories, soaking in the beautiful sites, absorbing the local culture.
Below we will list activities and planned events that are taking place at the lodge and in the park, as well as links to area partners for fun activities located in our surrounding communities!
Read about Park Activities here: Maumee Bay Park Activities

Lodge Events
---
Cookies with Santa
December 10th | 4 pm - 7 pm
Don't miss your chance to share some cookies with Santa! We are partnering with The Eastern Maumee Bay Chamber of Commerce to put on this fun event where you can visit with Santa and enjoy some fresh baked cookies!
---
Winter Carnival
December 27 - 30, 2021 | 10 AM - 2 PM AND 4 PM - 8 PM
The annual carnival at Maumee Bay is a must for guests of all ages. For the week after Christmas, our Ballroom is transformed into a magical, circus-like play-place! Play games, get tickets, and trade them in for prizes! Discounted lodge room rates are available when booking the 'winter carnival rate'.
---
New Year's Eve Party
January 31st
Spend New Year's Eve at the Bay in a cozy lodge room and celebrate in style.
Ring in the New Year in our lounge and enjoy entertainment all evening or head to the lobby where our DJ will be playing music for our family party.
---
Nature Programs
Trautman Nature Center
Hours
Tuesday - Thursday: 10a - 4p
Friday - Saturday: 10a - 5p
Trautman Nature Center: 419-836-9117
All Lodge & Park programs and Nature Center hours are subject to change. Programs and events are weather dependent unless otherwise noted. Notify the Lodge or Naturalist (depending on activity) if special accommodations are needed for your participation. Children must be accompanied by an adult at all times, no exceptions.
---
Local Events Links & Information: