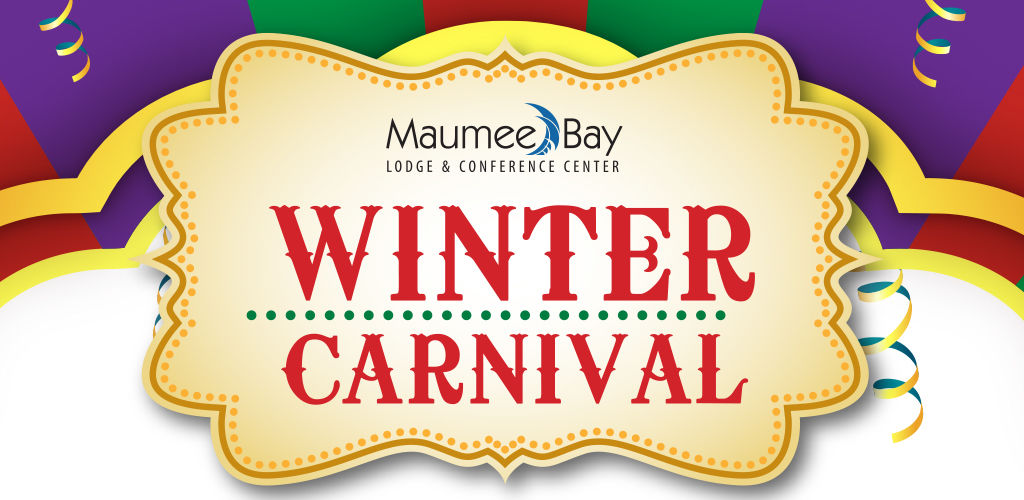 Step Right Up...........!
Join us for this wonderful Maumee Bay tradition! 
FOR A LIMITED TIME: Enjoy room rates starting at just $129* Hurry! Book your room before rates increase! 
The annual carnival at Maumee Bay is a must for guests of all ages. For the week after Christmas, our Ballroom is transformed into a magical, circus-like play-place! Play games, get tickets, and trade them in for prizes! 
December 26: 3:00 pm to 7:00 pm 
December 27 thru 30: 11:00 am to 1:00 pm & 3:00 pm to 7:00 pm
Games include:
Sticky Soccer
Full Court Press
Bungee Run
Skee-Ball
Ring Toss
Bottle Up
Joey Jump
Cupcake Walk
Horse Race 
Step right up!.....to your phone and call us for reservations!
Reserve your room today! Call 419-836-1466
Or Book Online Here!
*Rates vary based on dates. Rate is based on double occupancy. Based on availability and can not be combined with other discounts or special offers. Not available for group blocks.