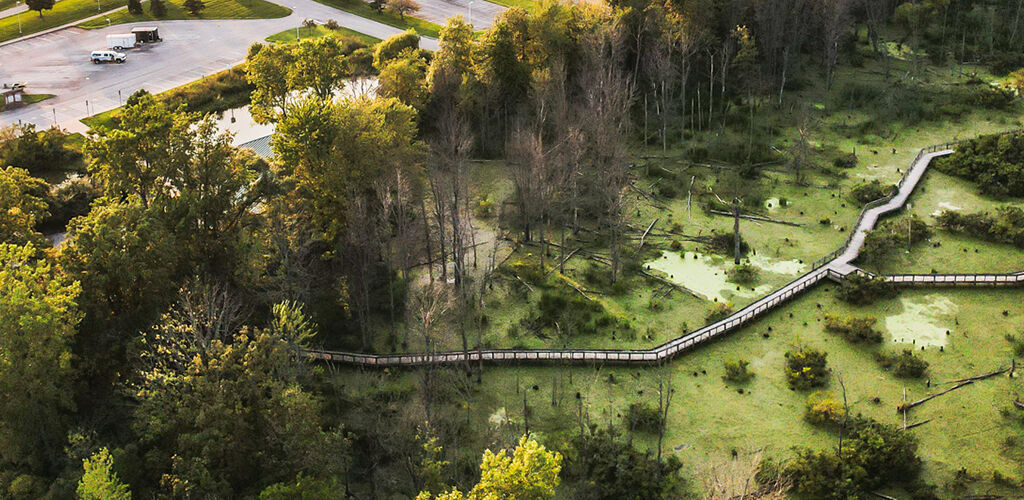 Get Close to Nature
If you're looking for a way to get some fresh air—or a good workout—look no further. Maumee Bay State Park hosts miles of trails that take you through wetlands, ponds, open meadows, and beaches.
Guests love exploring our outdoor options—so we know you will, too. You can walk, run, hike, bike, or ski through the best sights in Ohio and enjoy stunning views of Lake Erie. Read more about our hiking and birding options.
Maumee Bay Hiking Trails
Choose from our three trails, including a two-mile interpretive boardwalk and two multi-use trails.
Birding Trails
Take the Lake Erie Birding Trail for an adventure through the Western Lake Erie Marshes Loop. Along the way, watch out for bald eagles, great blue herons, white egrets, swans, and several migratory birds—including warblers.
Biking Trails
Find a trail for any traveler: we have two multi-use trails, three and six miles long, as well as a five-mile asphalt trail.
Find Your Favorite New Trail
Whether planning a trails trip from your home computer or on the road looking for spontaneous adventure, the new DETOUR trails app will make it easy to find what you are looking for.
Get the App