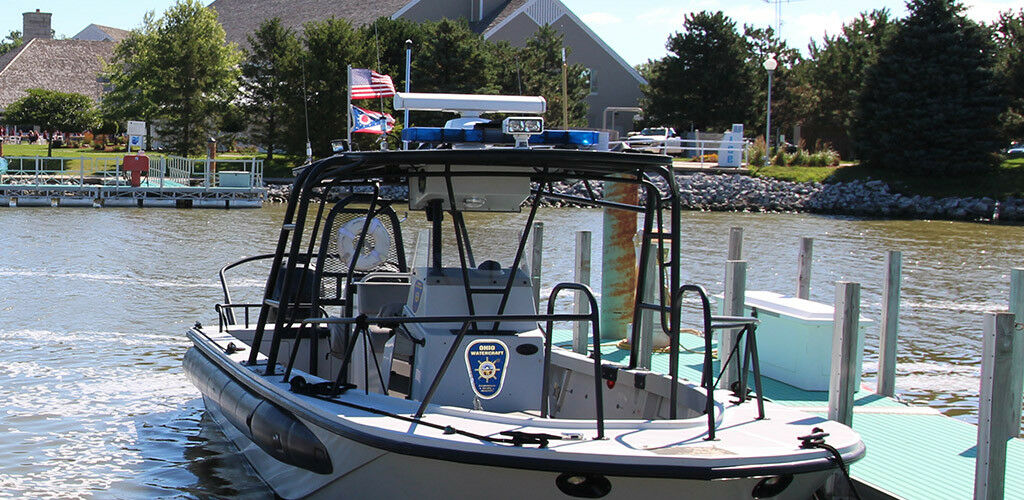 Make Some Waves
Cruise or sail to Maumee Bay Lodge with our easily accessible marina. We have 24 overnight reservation slips with electric and water, as well as 8 non-electric transient slips for day use on a first-come, first-serve basis. For those staying overnight, we ask that you check in at the front desk, inside the Lodge, upon arrival.
All of our slips accommodate boats up to 15' wide by 50' long. You'll also have access to features like pump-out service and slips for ADA accessibility. We do not offer fuel or launch service at our Marina.  
Marina Details
The marina season runs from May to October
Guests are allowed to use the marina for a maximum of 14 nights
Check-in is at 1:00 p.m. and Check-out is at 12:00 p.m.
Reservations for overnight slips can be made up to one year in advance
Dock numbers can be requested, but we do not guarantee a number nor side of the Marina at time of booking 
Readings are taken under the green channel marker
Basin depth: 7-9'
Channel: approximately 6'
Call on Channel 69
Electric: each slip offers one 30 Amp and one 50 Amp
Water hook up is on land and can be reached with hose, up to 100 feet at the furthest point to connect
Guests can take golf cart transportation to and from the Golf Course by contacting the Dock Hand at time of need
Directions
Latitude and longitude coordinates at the marina opening are 41.41.250 and 83.22.319.
First, locate Toledo Harbor Light in the channel, then continue west about 1 mile to Buoy #29 (still in the channel). 
Locate the buoy in the channel (white with green band), then take a 180 degree compass heading from Buoy #29 to head toward the marina. 
Hail on Channel 69 after you make the turn in, and the marina dockhands will guide you into the entrance. 
Do not take shortcuts. 
The lodge is located 40 feet to the east of the Marina.  
Want more information?
Give us a call at 419-836-1466 or contact us anytime.
Contact Us